Six new photos have been released on the Organic Light Photography website.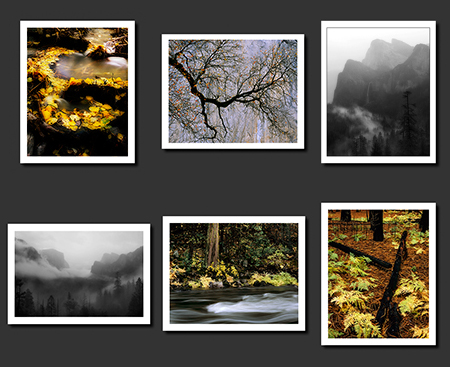 The website has also been updated with a new feature that allows you to see the photos super-sized!  Just click on the "details" button below each individual photo in the gallery pages to see them BIG!  The feature is not available for every photo on the website but over time more and more photos will get updated.  The detail of Large Format film is astounding and can only be appreciated in large images.  The photos are even better in person as 16 x 20 inch enlargements or bigger.  Visit an upcoming show to see them.
Enjoy.
3 Responses to "New Photos Released"
Rhodora Online on 17 Jul 2009 at 5:10 am #

Do you like reading poetry? The 'details' view of your Aspen Mystery reminds me of the beautiful autumn/summer poem by Richard Wilbur, titled The Elegy Season. They go beautifully together, the picture and the poem.

Youssef Ismail on 17 Jul 2009 at 9:47 pm #

Rhodora,

I read poetry from time to time. I used to write a bit as well years ago. Thank you for pointing out 'In The Elegy Season' it does go well with Aspen Mystery. Here is link to the collected works of Richard Wilbur for those who are interested. http://tinyurl.com/lyhnet

Rhodora Online on 21 Jul 2009 at 9:18 am #

Incidentally, I have this book! And I think In the Elegy Season is one of the best poems of his. JazakAllah for the response.
Leave a Reply