It is again with great pleasure to announce that Organic Light Press has released a third Calendar for 2009. The "Mauritania: Dar Essalam School Project 2009 Wall Calendar" This is a non-Profit project headed by the Al-Alusi Foundation.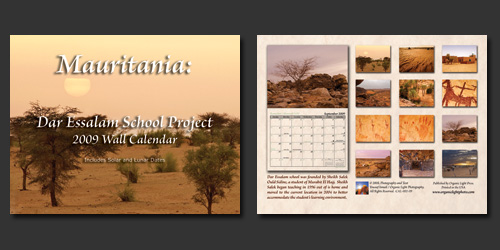 The Calendar features photos from the Organic Light Photography Mauritania Collection and many others not included in that collection that highlight the landscapes and areas surrounding the school, which was established on the outskirts of Kifa, a medium sized city in south-central Mauritania.
All proceeds from the calendar go to help establish and maintain the primary school. To purchase a copy visit the Organic Light Photography website and place your order TODAY! Quantities are Limited!