It is with great pleaseure to announce that Organic Light Press has released another 2009 calendar publication.
The "In the Name Of God 2009 Wall Calendar" with 12 stunning Islamic Calligraphic art works by artist Nabeela Sajjad. Her work can be viewed at her website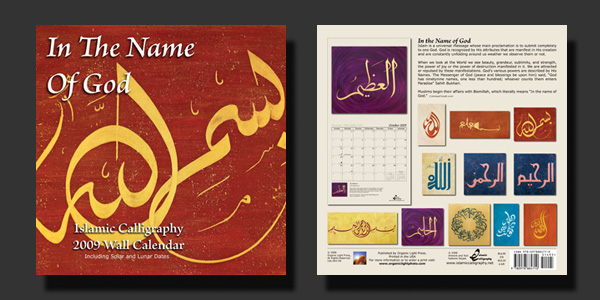 A portion of the proceeds go to support the Non-Profit educational Tayba Foundation
To purchase a copy visit the Press page on the Organic Light Photography Website – Quantities are Limited.
Leave a Reply