Calendars To Remember

The tracking of days throughout the year is still best done with Calendars. And what better way to mark the days than with a daily reminder of the beauty of our world.

Calendars make great gifts as well. How else can you have someone remember you each day of the year except with a calendar given as a gift. That special someone will recall that you gave them a way to remember the days.

Calendars are also excellent Thank You gifts and a wonderful way to advertise your business. Organic Light Press can custom print calendars for your business with an additional one and a half inch advertising banner at the bottom of the back cover that will show your business name and advertising message to your clients every day of the year.

For pennies a day you can have your business in front of clients and other prospective customers - by far the most economical way to advertise. And with the stunning photos from Photographer Youssef Ismail, you can be sure your clients will keep and look at the calendar daily!

Organic Light Photography Calendar Offerings:

Retail Purchase: For individuals and small orders of multiple calendars. Each calendar is only $14.95 in US dollars. Order Today as supplies are limited.

Wholesale Purchase: For established retail businesses with a valid resale license for larger orders. The minimum discount is 30% off of the Retail price for quantities as few as 5 calendars. Currently accepting orders for immediate delivery.

Custom Purchase: For any business that wants to promote itself, a custom calendar can be created specifically for your marketing puposes. The back cover can be extended down (Click Here for an example) with your business name, contact information and company slogan so that it will be showing face forward every day of the year. Minimum orders start at 500 copies and the images can be customized to your choice from any image on the Organic Light photography website. Prices vary depending on the quantity ordered. For mere pennies a day, you can have your business name in front of you customers 365 days a year on something that they will not only keep due to its usefulness and quality, but will also proudly display its fine images to friends and family who will also see your advertisement as well!

To Order:

Simply fill out the order form below. For individual orders, your calendar will be sent out once payment is received, and for Wholesale and Custom orders, you will be contacted shortly to make the final arrangements for delivery.


Now in its 2nd year, the Award Winning From Darkness To Light Wall Calendar

A beautiful 12 x 12 inch wall calendar showcasing Organic Light Photos.

The 2009 calendar showcases trees and our relation with them on Planet Earth in the struggle against Global Climate Change.

In addition, the 2009 calendar introduces a lunar date system used in the eastern world with a hope of bridging an understanding between eastern and western cultures.

Click on the images below for a detailed view.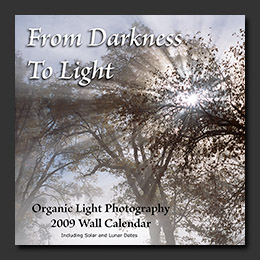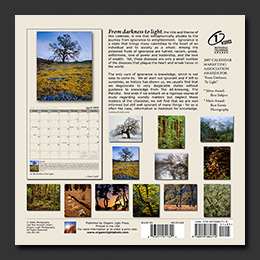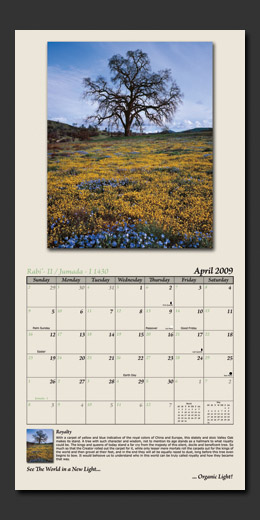 New for 2009, the In The Name of God 2009 Wall Calendar

A beautiful 12 x 12 inch wall calendar showcasing the calligraphic art of San Fransico Bay Area artist Nabeela Sajjad

A beautiful reminder of our Creator through remembering the names of God. Each work is an original acrylic painting on canvas.

Click on the images below for a detailed view.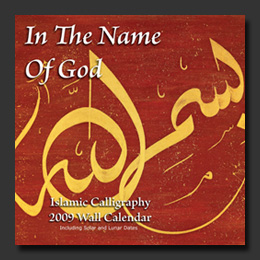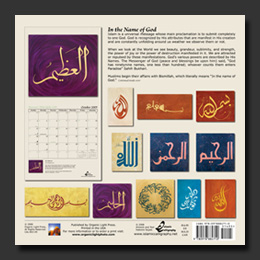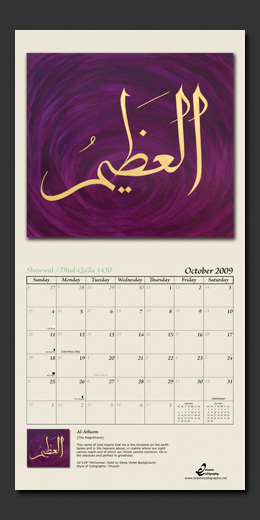 New for 2009, the Mauritania: Dar Essalam School Project 2009 Wall Calendar

A beautiful 8.5 x 11 inch wall calendar showcasing the landscpaes and areas surrounding the school in Kifa Mauritania. All proceeds for the sale of this calendar go to support the school.

Click on the images below for a detailed view.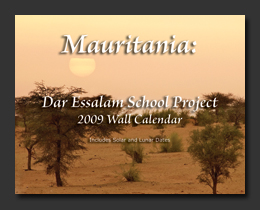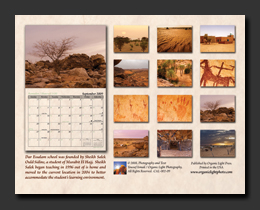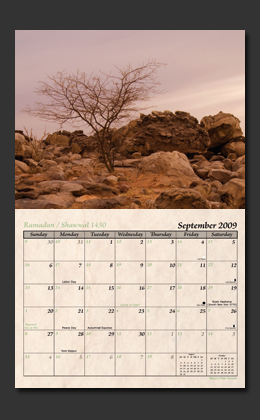 About | Gallery | Services | Techniques | Essays | Exhibits | Press | News | Links | Blog | Contact | Site Map




Copyright 2002 - 2022 Youssef M. Ismail / Organic Light Photography, all rights reserved. All photographs and essays are copyrighted to Youssef M. Ismail / Organic Light Photography, all rights reserved. No part of this site may be reproduced, stored, or transmitted in any form or by any means -- electronic, mechanical, photocopying, recording, or otherwise -- without the written permission of the copyright owner. To obtain said permission Contact Organic Light Photography


Web Hosting By 3Essentials